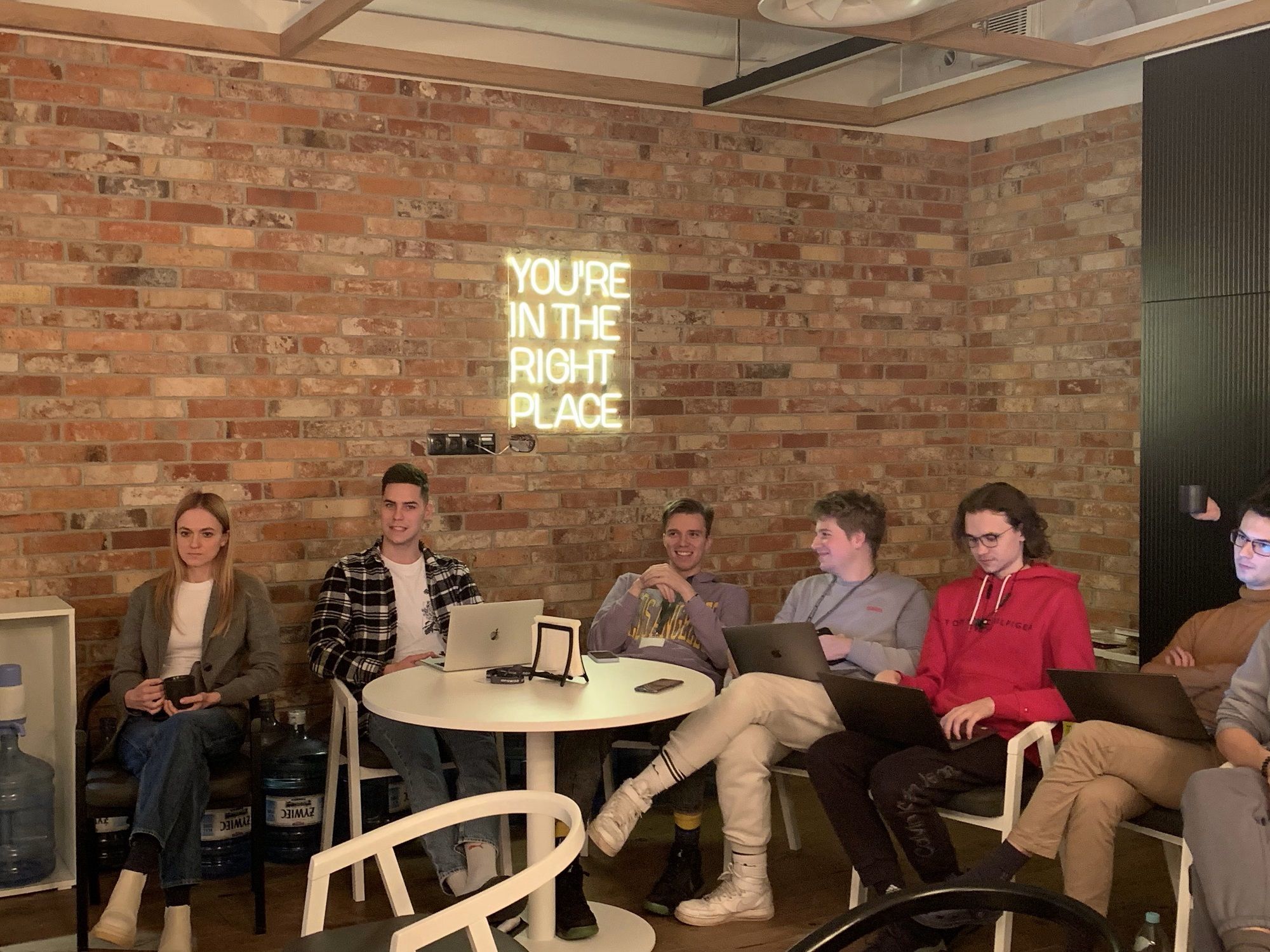 All events
Python&Mobile meetup in our office in Warsaw
18 January 2023

18.00

Warsaw

Technological Development
Python&Mobile meetup in our office in Warsaw
A new year means new events in the offices! This time, speakers from the Python and Mobile departments joined forces to present two cool topics.
Speakers:
1) Vladislav Osmolovsky (Python Dev) and Margarita Nebesnaya (Flutter Dev) with the topic "Mobile push notifications using AWS and Firebase"
2) Vitaliy Yerofeenko (Python Dev) with "Building Reactive Systems Using Akka's Actor Model".
Discussed reports, shared their opinions - and go ahead, implement the new knowledge in our work!
Place
Warsaw HUB, Rondo Daszyńskiego str., 2B
How it was