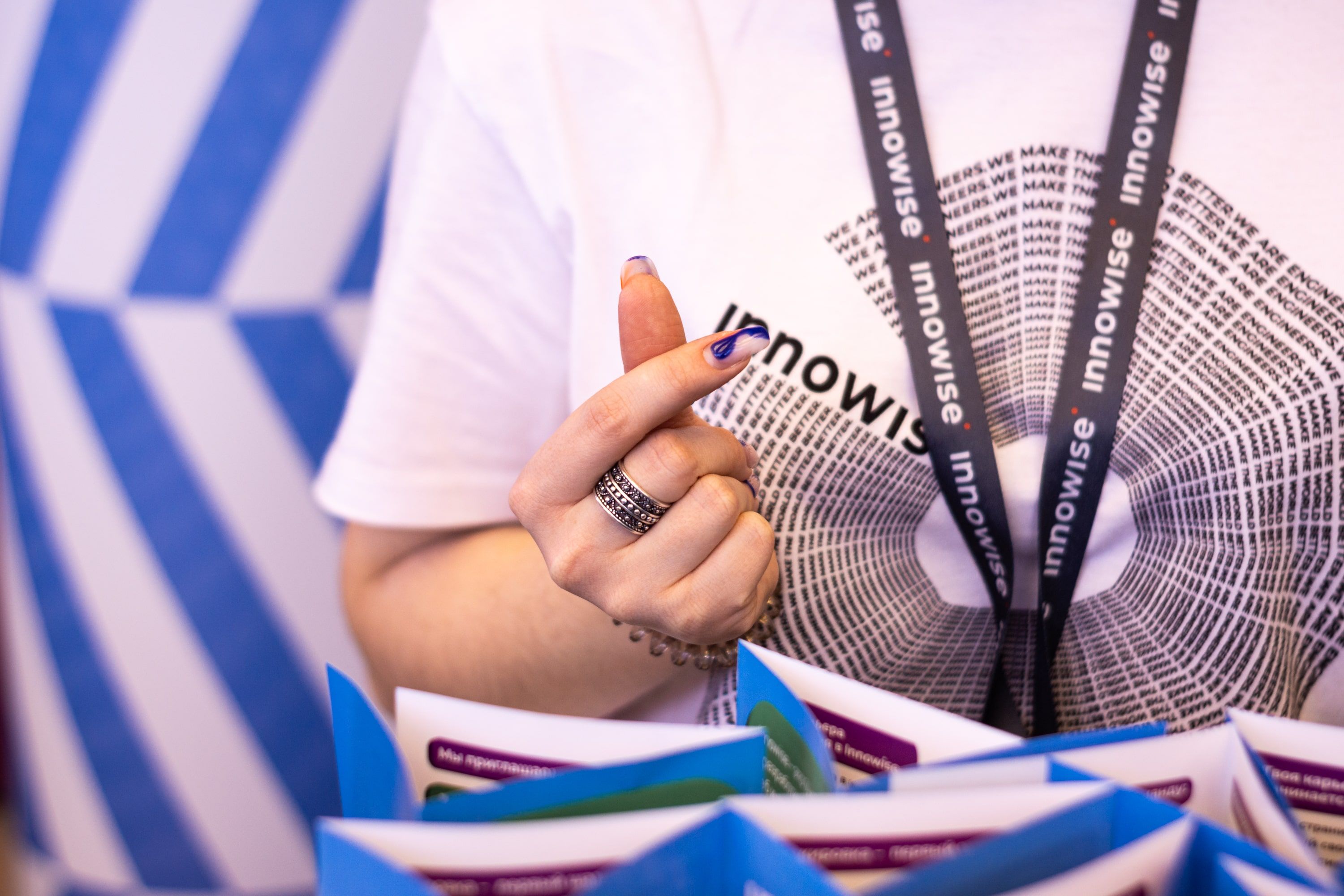 All events
Open IT in Gomel
19 February 2022

08.30

Gomel

Technological Development
Open IT in Gomel
On February 19, the Innowise team attended the conference - and we did a lot of things! Namely:
got to know the participants
conducted technical interviews
talked about artificial intelligence
prepared quizzes and draw the headphones
The plan was fulfilled by almost 100% and with small blots we set ourselves "5". Thank you all for your interest in the Innowise stand and questions to our recruiters!
Place
Gomel SCC on Lange str., 17
How it was