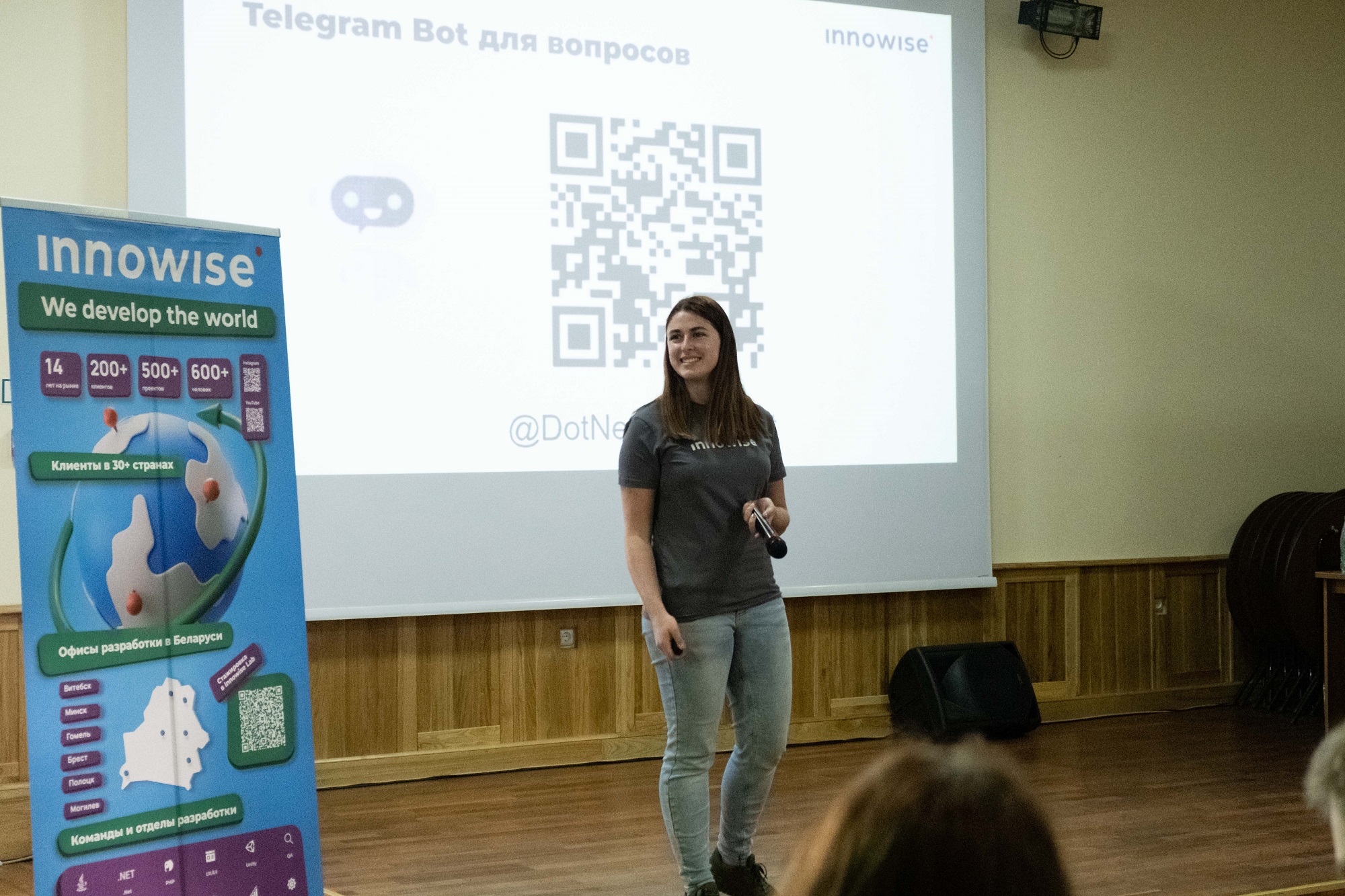 All events
.NET Meetups in Polotsk
04 April

11.00

Polotsk

Technological Development
.NET Meetups in Polotsk
We gathered cool speakers, prepared enthralling reports, and held two open .NET Meetups in Polotsk at once!
At Polotsk State University, our team talked about:
databases (Anna Golosova)
REST architecture (Ksenia Kalita)
full stack realities (Ilya Khrushchev)
Participants could ask questions directly to the speakers or write to a chatbot that displayed anonymous queries in real-time on the screen.
In the Polotsk office, we discussed asynchronous programming (Vladimir Lyashko), the Postman testing tool (Anna Golosova), the SAGA pattern, and transaction distribution (Alexey Mikhadyuk).
Why so much energy and enthusiasm? Cause we love what we do!
Place
Polotsk state university/Office Innowise on F.Skoriny str., 2-130
How it was