‹
All events
Technological Development
.NET meetup in Vitebsk
08 April, 10.00, Vitebsk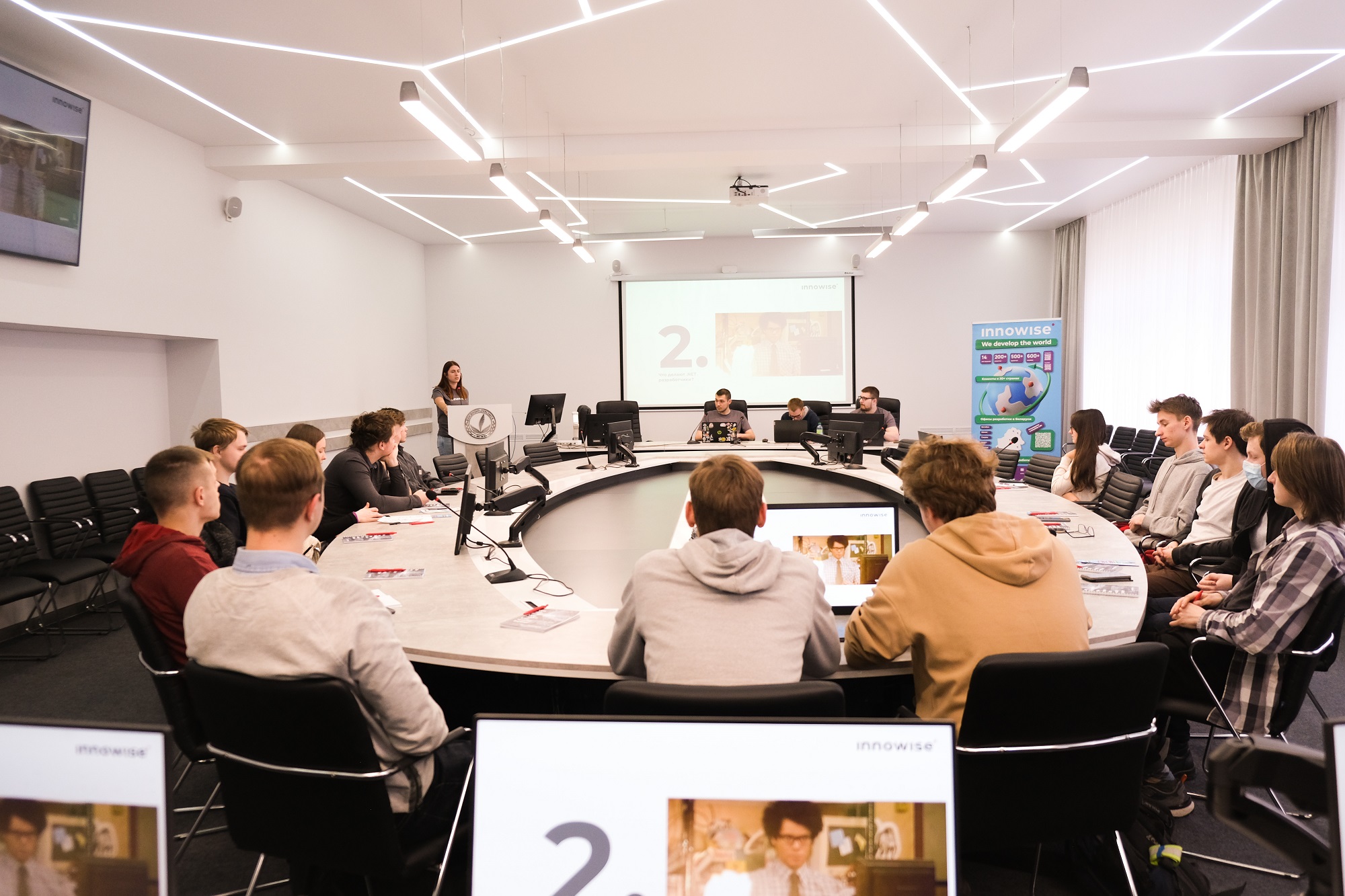 .NET meetup in Vitebsk
The Innowise team visited Vitebsk and continued the series of .NET meetups. Our speakers visited the VSU named after V.I. P.M. Masherova and talked about:
.NET developer paths (Anna Golosova)
SQL in .NET (Vladimir Lyashko)
three-layer architecture (Aleksey Mikhadyuk)
software testing (Egor Dubrovsky)
We share cool photos and are already planning new activities!