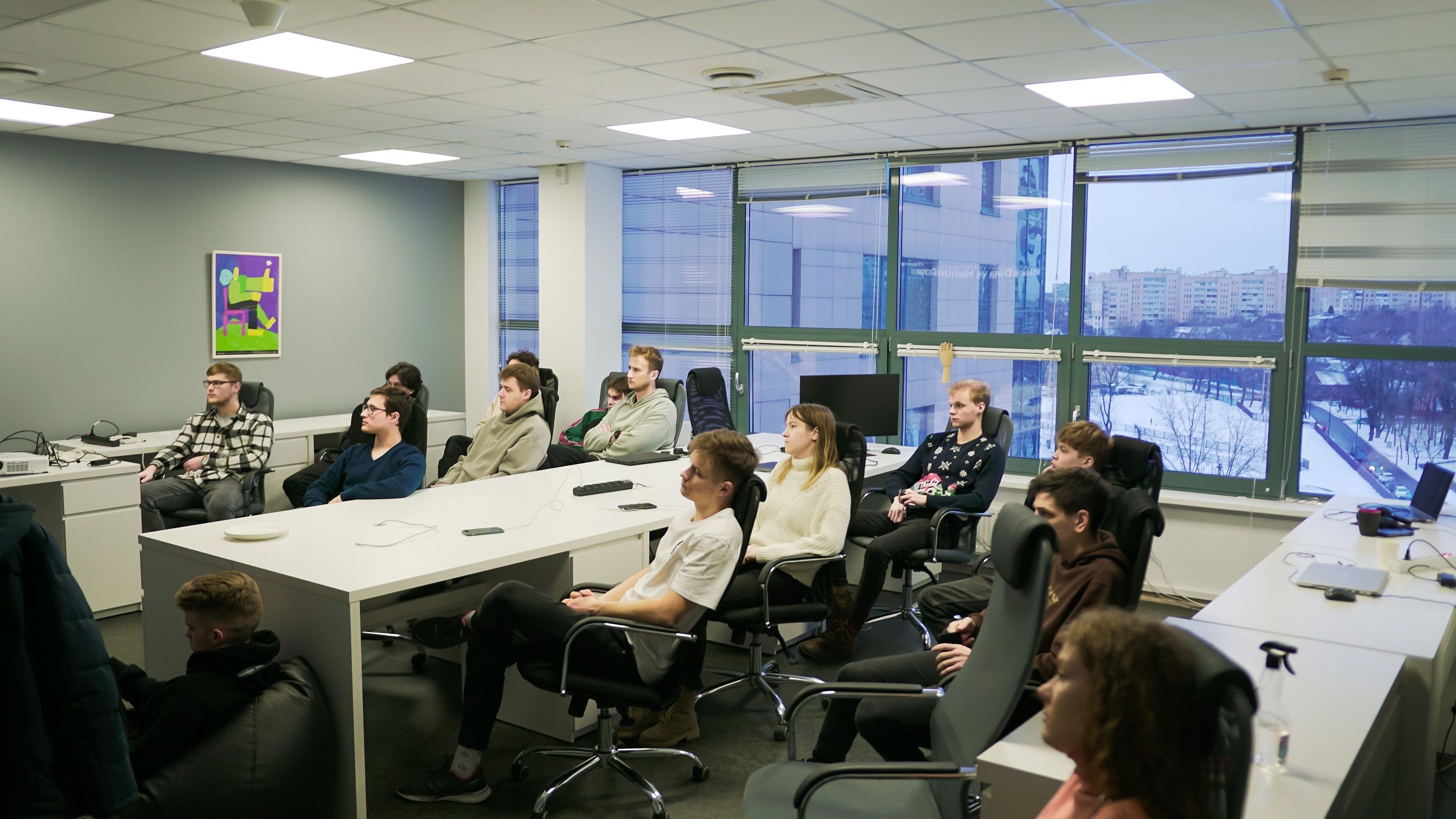 All events
xUnit&Rust meetup
03 February 2023
18.00
Technological Development
xUnit&Rust meetup
In 2023, we continue to develop the concept of continuous learning and organize technology meetups in our offices.
So, the guys from the .NET department have already managed to hold two meetings.
Firstly, Alex Mihaduk spoke about Azure. The set for a young cloud engineer", and at the second one the participants discussed «xUnit» (Vladislav Vasiltsov) and «Welcome to Rust» (Dima Rybakov).
How it was