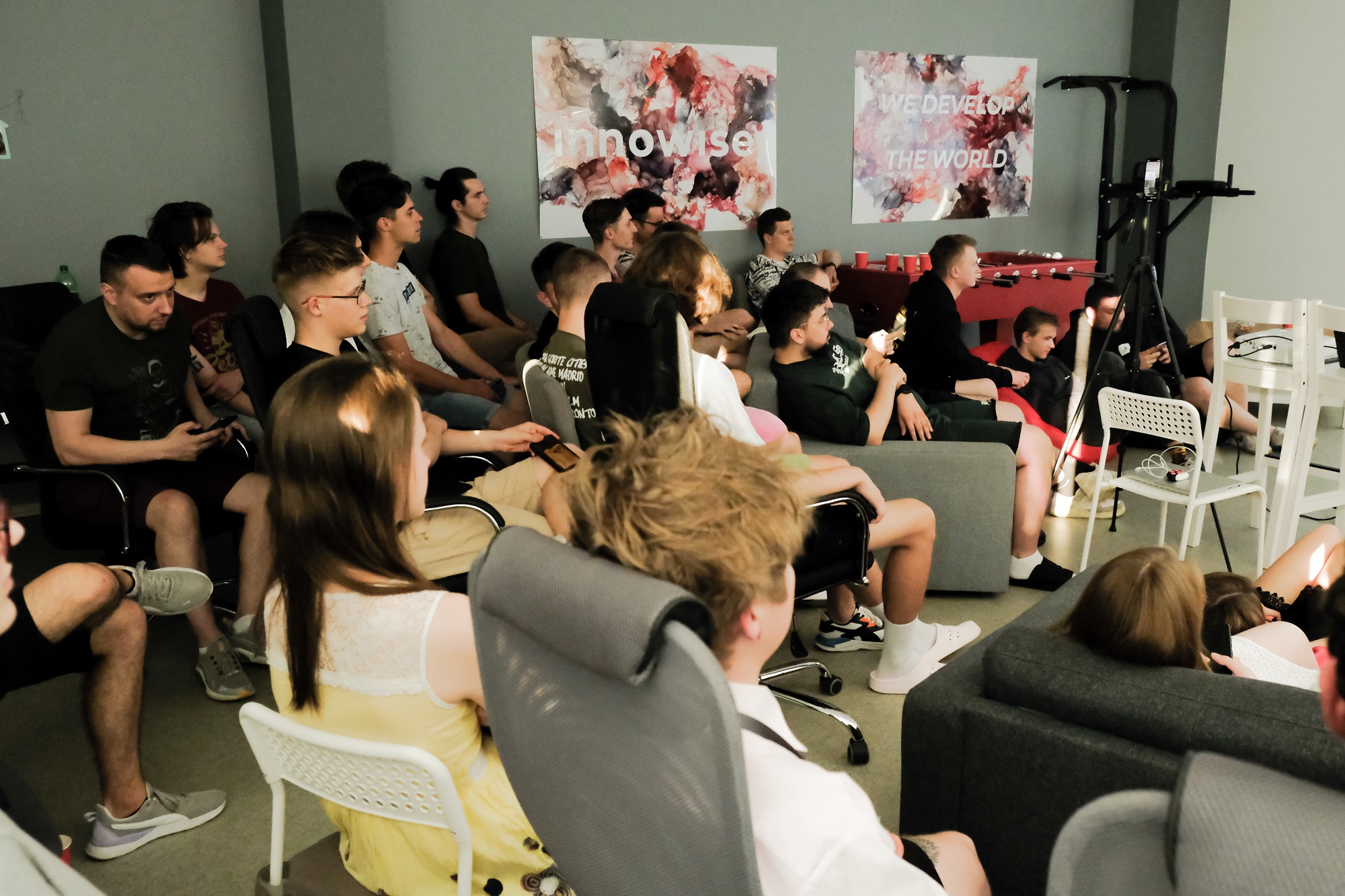 All events
Meetup by Python Department
05 August 2022
19.00
Technological Development
Meetup by Python Department
Python meetups in our offices are a frequent phenomenon (of course, this is one of the most popular technologies!) So, last Friday, we gathered to listen to excellent reports:
"How to start working on a project and communicate with a client?" Philip Tikhonovich
"Data flows: what and why?" Stanislav Casanova
It was a productive evening with enthralling discussions and traditional pizza.
How it was