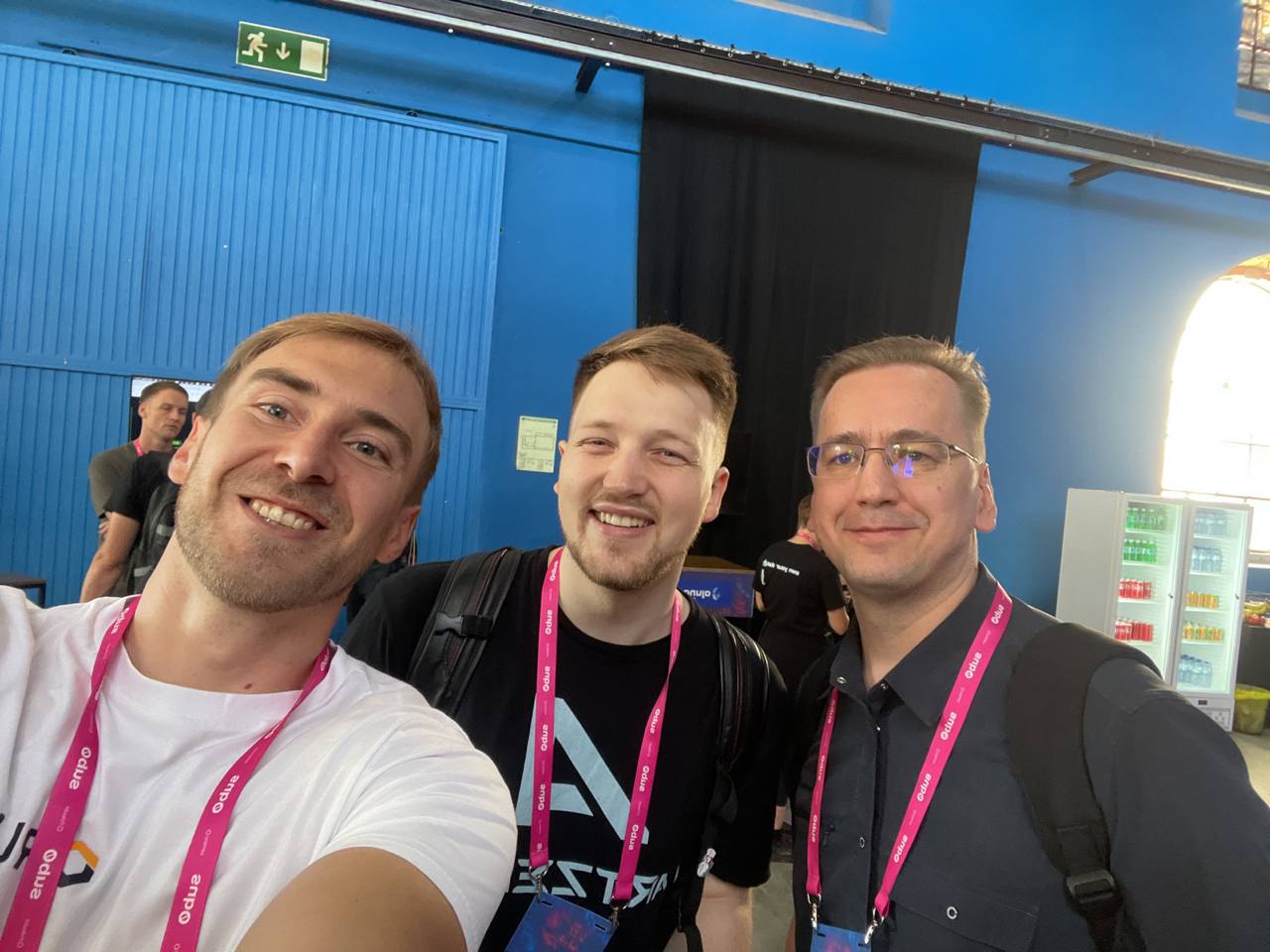 All events
Innowise at Sub0 conference
19 September 2023

10.00

Lisbon

International events
Innowise at Sub0 conference
Cool news — ready, steady, go! Innowise has joined the annual large-scale conference in Lisbon, Portugal.
What's the event?
Sub0 is a professional event for Polkadot developers. Participants discuss how to properly utilize an efficient, secure, flexible, componentized ecosystem and how it can contribute to the development of Web3.
Who represented the company?
Andrew Nalichaev (Blockchain Domain Expert) and Alexander Kalinovsky (Blockchain Architect).
What did our employees do?
worked at the booth dedicated to Vitreus One, vNode, COMPLiQ
introduced Vitreus architecture, Plug and Play nodes concept, AI implementation for compliance checking and demonstrated our vAPP test application.
talked about the experience of building Vitreus and shared best practices in the Polkadot Developer Heroes program
discussed the challenges facing identity in the Web3 era and potential use cases for this section of Vitreus
highlighted the pros and cons of different DID implementation options
looked at approaches to decentralized data storage and how it can be used depending on specific business cases
showcased other company projects related to tokenization, development of infrastructure applications and creation of their own business-oriented blockchains.
What are the results?
The greatest interest in Vitreus was shown by Energias de Portugal, a multinational holding company that is engaged in the production/ distribution / sale of electricity, as well as the purchase, supply and sale of natural gas.
And the vNode concept, according to experts, should become the standard for all blockchain-related projects.
Place
R. Rodrigues de Faria 103, 1300-501 Lisbon, Portugal
How it was