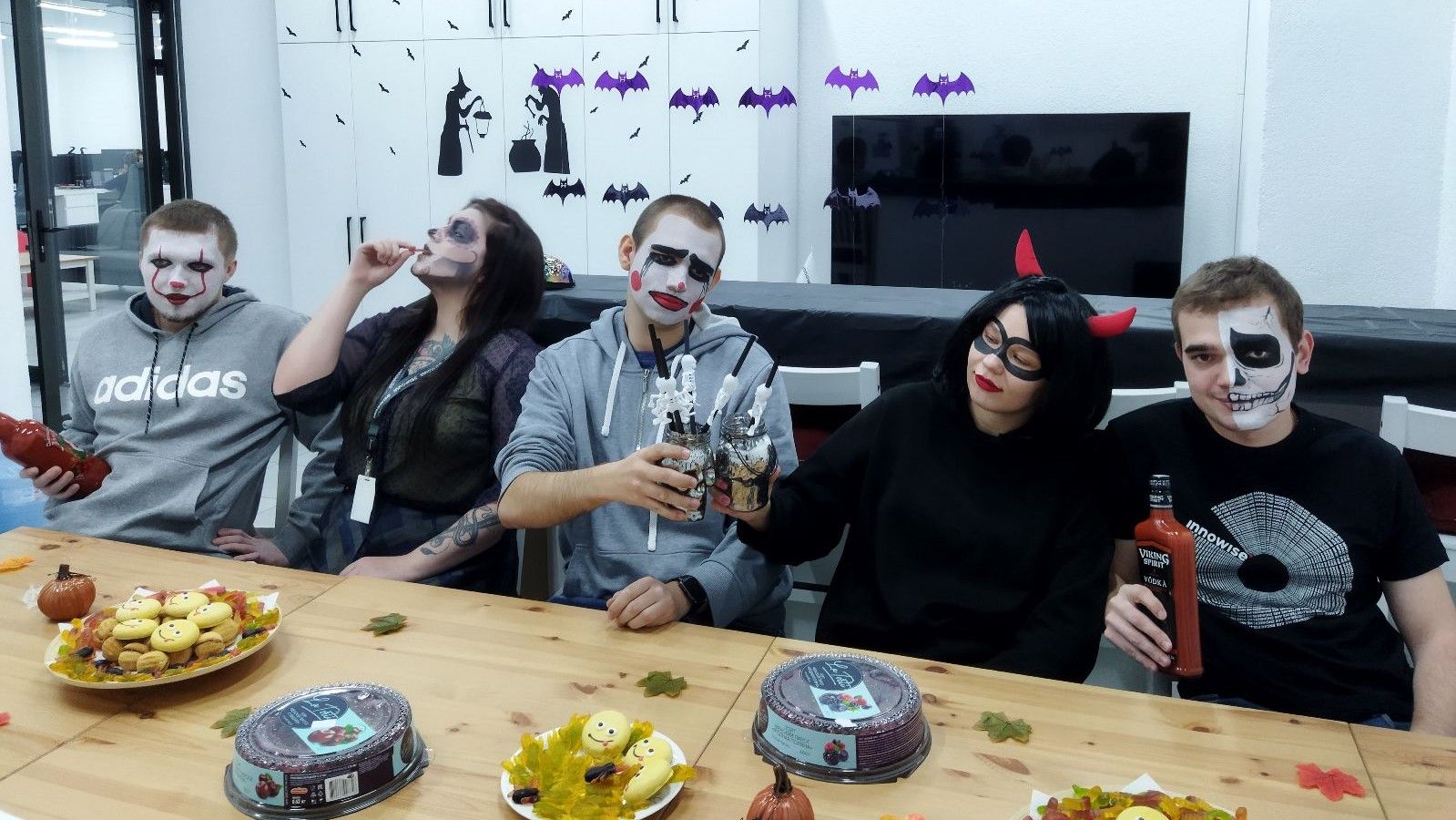 All events
Halloween in Innowise
28 October 2022

18.00

All locations

Entertainment
Halloween in Innowise
We celebrated Halloween in advance, on October 28 - but that didn't make it any less fun!
We held a competition for the best-themed costume in each location, watched horror movies, and met with colleagues for evening gatherings in the office - with various activities, delicious treats, and board games. And also:
participated in quizzes and fun relay races
told scary stories to each other
played Spider for Speed ​​and Halloween crocodile
wrote threatening letters
determined the taste of different drinks and the weight of the pumpkin by eye
It was exciting and sometimes creepy. We love our office managers for their creativity!
How it was