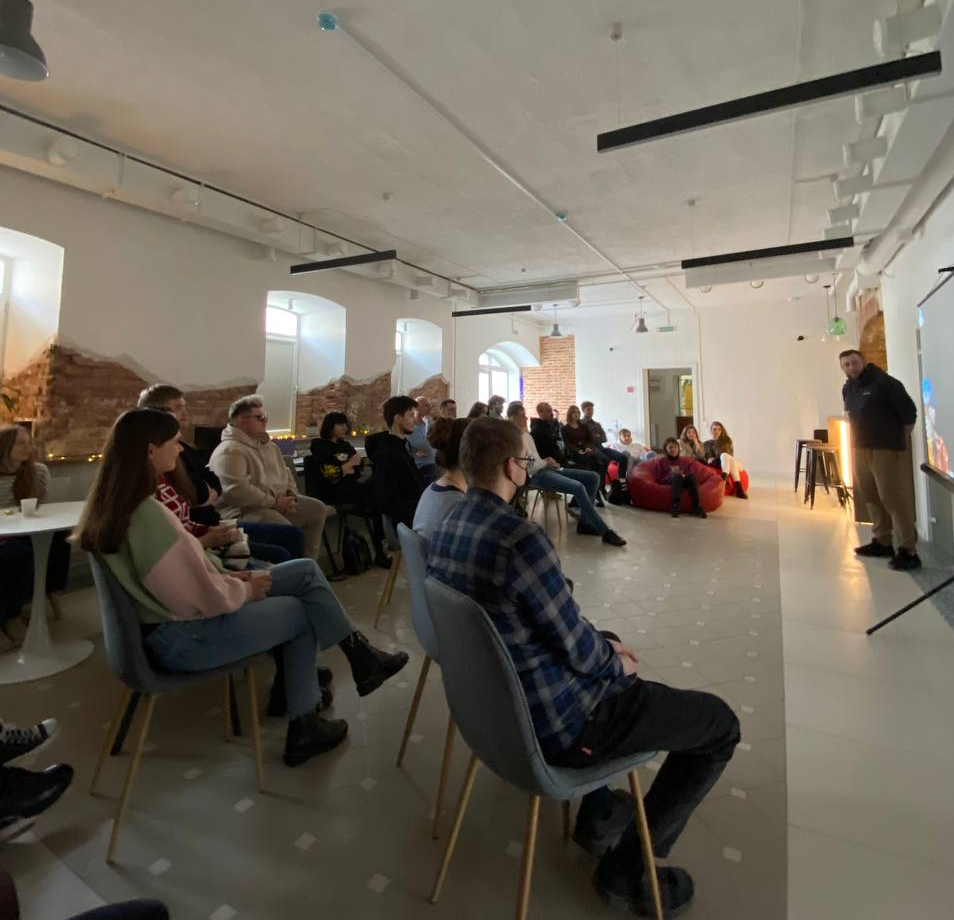 All events
Design Saturday in Vitebsk
16 April

13.00

Vitebsk

Technological Development
Design Saturday in Vitebsk
Great news: after a six-month break, we again held "Design Saturday" — already the 8th in a row!
We had a 3-hour discussion on the topics:
problems that we encountered at the intersection of design and development. They are related to technical aspects, misunderstanding of areas of responsibility, and a difference in vision.
portfolio preparation. Designers run into this problem regularly, especially the less experienced ones.
It was great to meet, share experiences and answer questions. See you again soon!
Place
Coworking at Suvorova, str., 28
How it was