Very few of us feel comfortable on the first day (or even in the first few weeks). We often feel stressed, insecure, alienated, and afraid of not fitting in. This feeling may go away soon, or it may last for months. It is up to you to make the adaptation process quick and painless.
Be attentive at the onboarding
This "ceremony" is done for a reason: your team lead, and HR specialist want you to get to grips with the office and work processes as soon as possible, so they tell you the essential things. How to get into the office and book a workstation or meeting room, where to go for lunch, who to ask for a notepad and pen and who to ask for a mouse, what messenger is used for work communication, and what to do if you're sick, etc.? Make sure you learn the basics as soon as possible.
Take part in small talks
A non-binding exchange of remarks with strangers (or those barely acquainted) in the kitchen is an excellent way to join the team. It's a common thing in a democratic IT environment. At Innowise, newcomers and passing employees often exchange jokes even during paperwork!
What to talk about? A lingering heat wave, exciting/funny news, weekend plans, an upcoming corporate event, or a question about something trivial ("How's the coffee machine working here?") - start with the easy stuff, and you'll get to the deep conversations.
We'll also include tracks in general chat rooms. Started a discussion of a problem/stream of memes on the eve of payday/flash mob with pictures of kitties, and you have something to say? Say it!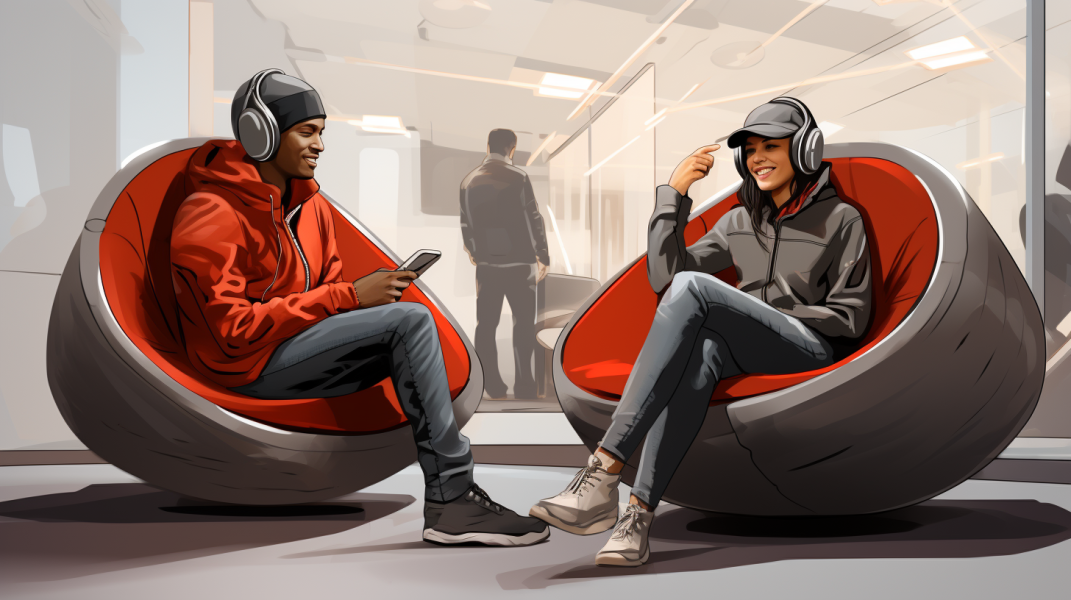 Explore internal resources
Every company has its processes, values, and communication principles - and usually several sources where you can learn about them (social media, website, Confluence portal, corporate digest, etc.). Some things are obvious (like banning bullying or alcohol in the workplace), and some you'll hear during the onboarding, but that's not enough. Take the time to read up:
How the employees are expected to communicate in the company
What behavior is unacceptable
What the company structure is like
Who to write to if you have a question about vacation/payroll/gadgets/financial support, etc.
Don't miss the chance to learn something new
By this point, we mean several possibilities:
Participation in meetups (as a listener and then as a speaker. Why not?)
interacting with a mentor or a more experienced colleague, asking questions, and asking for help with tasks (simultaneously showing yourself as a curious and motivated employee!)
Observing others (in communication, in solving work issues, in games and activities)
mastering tools and programs - both those already used in the company and completely new ones. You can kill two birds with one stone: improve yourself and demonstrate your readiness to learn and change. Who knows, you'll start teaching your colleagues how to make excellent presentations or images using AI.
Join the company's activities
Office managers and HR are tirelessly organizing large and small events so that the guys get to know each other; there is a sense of community and an opportunity to share positive emotions. Get involved!
And it's not just about classic team-building events like a barbeque: office photo contests, movie nights, sports competitions, master classes, charity fundraisers, TikTok shoots, etc. At Innowise, for example, we participate in kayak rafting and extreme races, organize table tennis tournaments in offices, paint pictures and make candles, practice plogging, and help children and animals. Plus everyone has the right to propose their idea if there are not enough activities to your taste.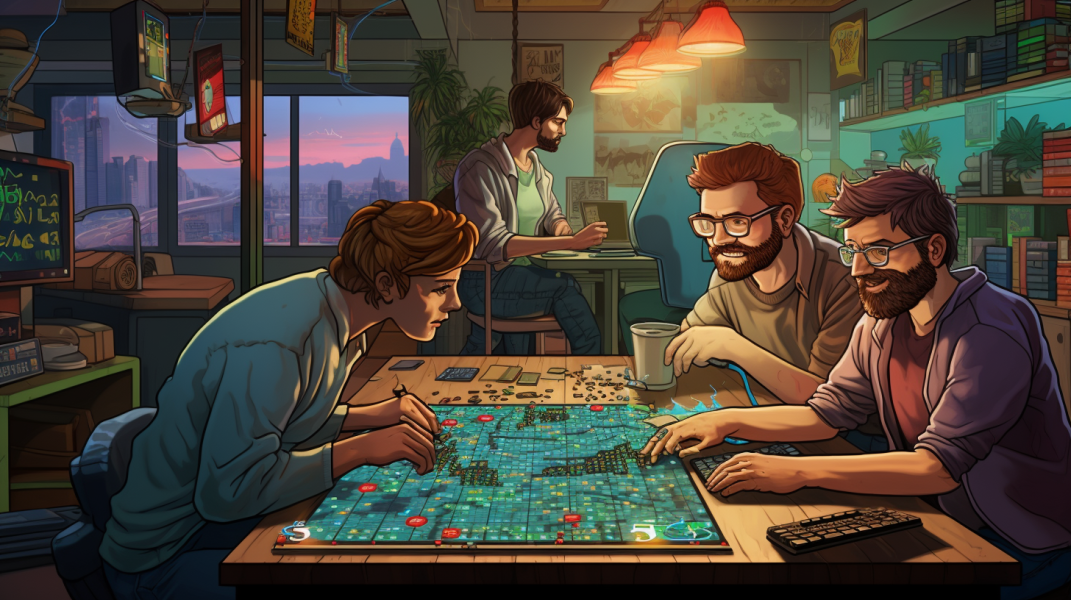 Be friendly
Of course, you don't have to make friends in the office, hang out with someone after work, etc. But you do need to build normal relationships: it's necessary for problem-solving, your reputation, and your career advancement/getting new projects. Think of relationship building as part of the job.
It's important not to overdo it: imposing yourself, looking your colleagues in the mouth, rushing to help at the expense of your own business, acting cheeky, and regularly calling everyone to the bar is a sure way to ruin everything.
One last thing. Remember that you are not alone with this, no matter how the adaptation goes! There is HR, there is a team leader; there are colleagues who, like you, were also newbies. No one expects you to work hard in the first week and know everyone on the floor by name. But many people will make an effort to make sure that your adaptation goes as well as possible.