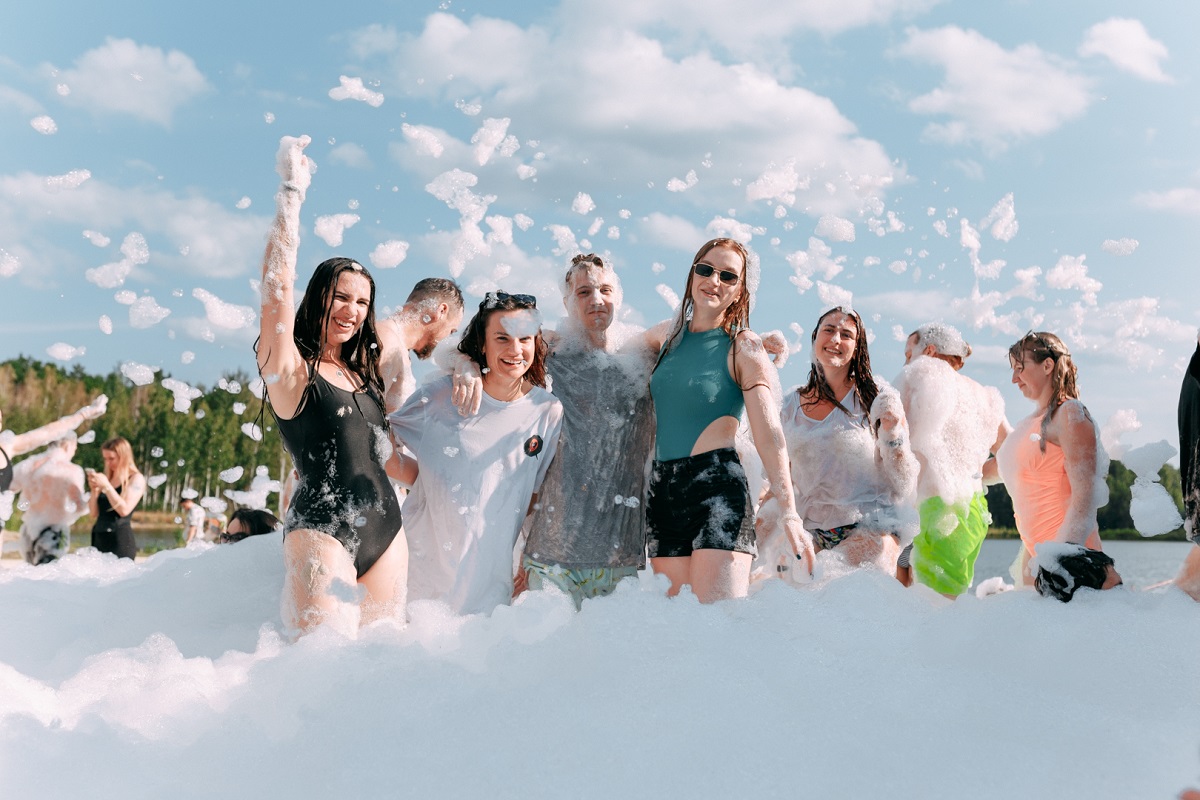 All events
Summer corporate parties at Innowise!
30 July 2022

09.00

All locations

Entertainment
Summer corporate parties at Innowise!
What is summer without a corporate party? That's what we thought too. In July, the holidays were held in all Innowise offices.
A few words about how it was and what we did:
in Warsaw, the guys went kayaking down the Vistula, and at the finish line, a lounge area and a grill menu were waiting for them in a gazebo on the river bank
in Batumi, there was a BBQ party with games, water bombs, and swimming in the sea
both Minsk offices met in the event space on the river bank in Loshitsky Park: there was a lounge with hookahs, a DJ set, games, and mini-gifts for guests
the Vitebsk team settled in a cozy place with a terrace, a buffet table, a cover band, and active outdoor games
in Polotsk, there were dances and a delicious dinner at the Gostiny Dvor restaurant
Gomel and Mogilev offices threw a Hawaiian party at "Bellagio", where there was everything: a sports quest, a foam party, a separate beach, a photo zone, and a barbecue from the chef!
in Brest, the corporate party was the very first: they had a picnic in nature, with a quest, a yacht, and a supboard
Innowise knows how to relax just as well as work!
How it was