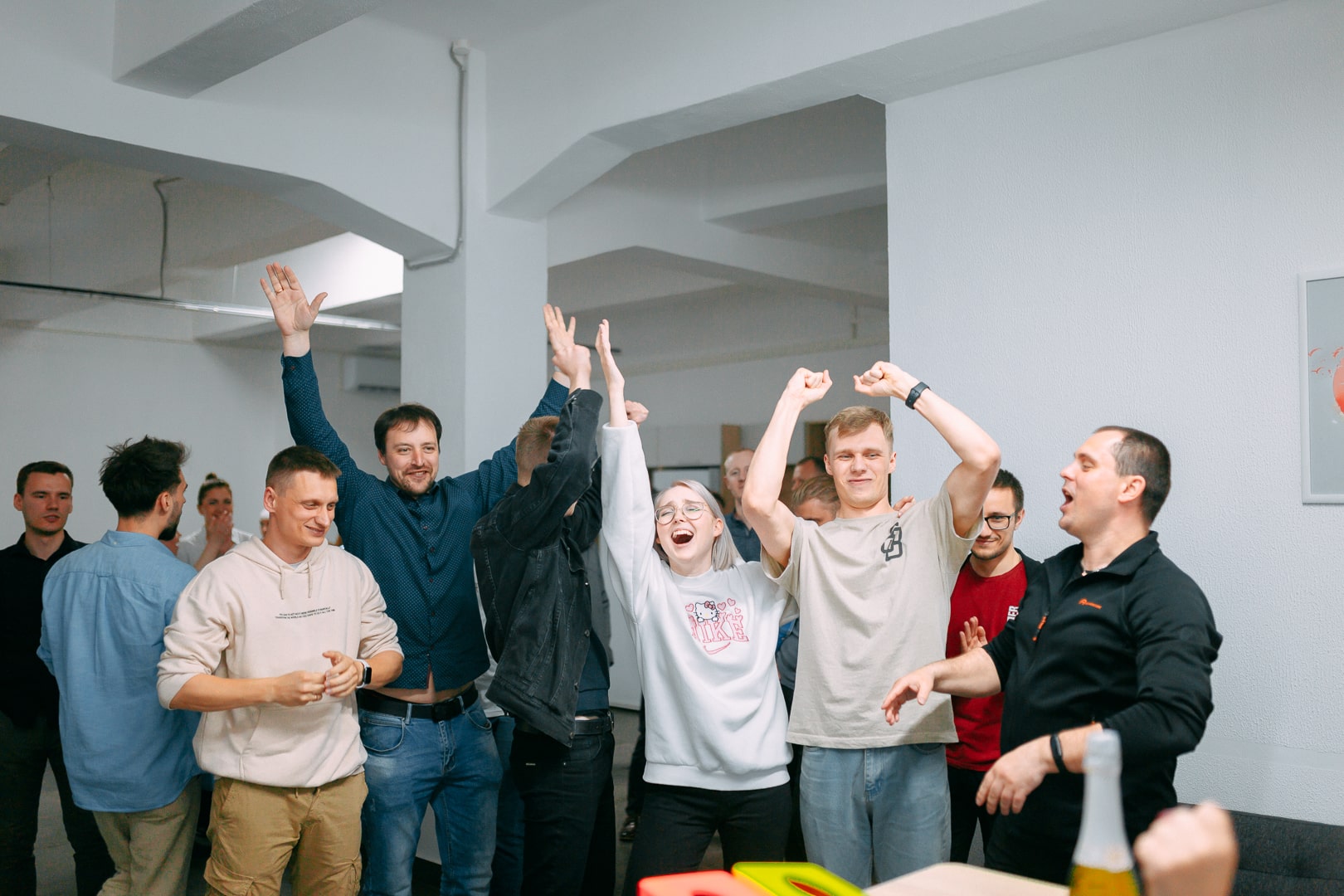 All events
Opening of a new office in Gomel
27 May

14.00

Gomel

Entertainment
Opening of a new office in Gomel
We did it! Finally, we came from all over the country and solemnly opened a new Gomel office! Now Innowise team works in a separate building, occupies 3 floors and boasts a stylish interior, a spacious kitchen and a cool location - in the city centre, next to the park!
Here's what we did at the opening:
celebrated the event with a small buffet
chatting with co-workers you haven't seen in a while
guessed drinks
played "lick, bite"
tried to understand by touch what is hidden in the box (mouse, lizard, cockroaches - not all that the contestants had to touch!)
We wish our Gomel colleagues productive and pleasant work within these walls: it's great here!
Place
Office on Biletsky str., 9
How it was